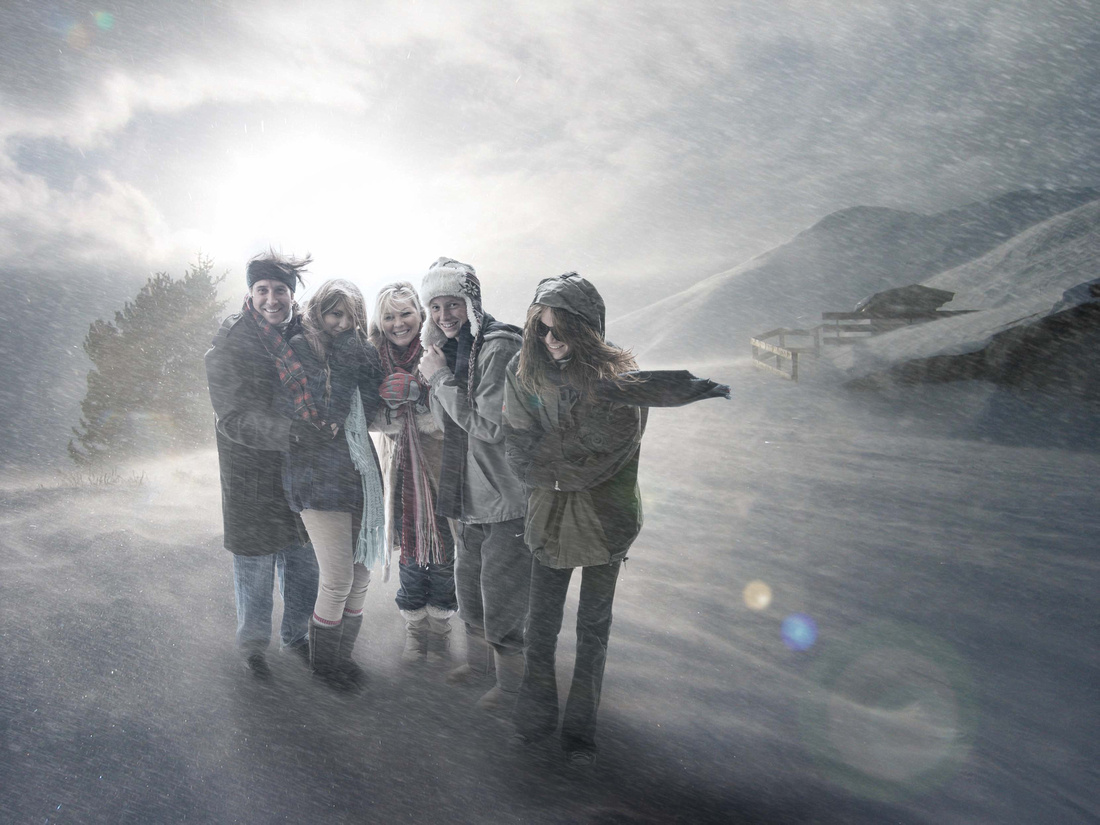 Ah, what could be more cheery than standing in a blizzard on the side of mountain? What Yuletide joy.
For this image for the client's Christmas card, one option was to fly to the Yukon and hang out in a cabin on the side of mountain until the weather turned nasty. For various reasons – not the least of which included my distinct dislike for temperatures below 65ºF – that was out of the question. The only real choice was to create it in the studio and computer. We shot the family in two sessions, lit so it would composite over an image selected by the client, and purchased from iStock. I've been asked how we made the wind look so real.
Okay, here's the trade secret: To make wind look real, use (ready for this?) . . . WIND. We had a powerful shop fan and blasted the talent with it.
The result, instant familysicle. The look we wanted wasn't "wish you were here." It was "be glad you're not here," and I think we accomplished it.