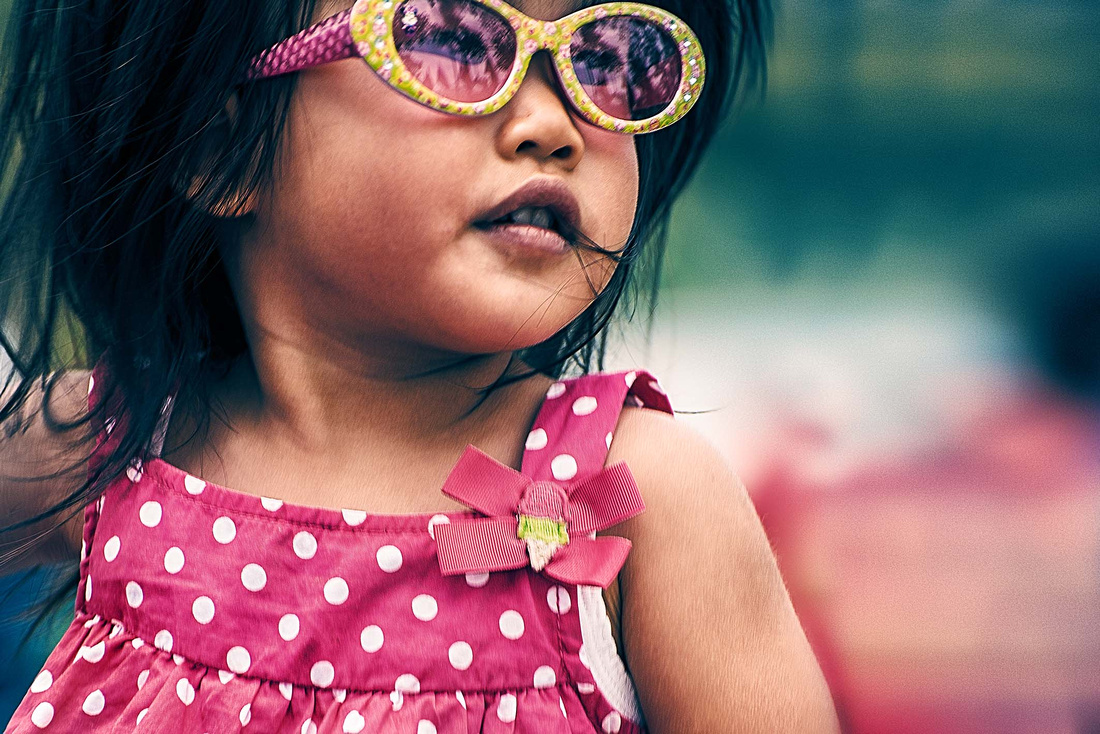 If you look at most of my imagery, you'll notice this shot (of my favorite model – my daughter) differs from my usual style. It doesn't have the crisp, concise imagery that I normally go for; it's soft. When I use pastels, normally I have something that stands out as brighter, or in a primary color; this one is entirely in muted hues. It took me two hours after-camera by the time all was said and done, and I expect that a lot of people won't even like it (art is subjective). I like it, but I trashed many shots working along this path. Normally, in a couple hours I can retouch and finish a lot more than one image (unless they're special composites, but that's another issue).
So, why bother? Because you can't grow as an artist unless you do something different from what you always do – unless you challenge yourself. You may fail to create anything newly wonderful (trust me), but you will always succeed in that you will learn something. Taking this on, I decided to think differently about my shots. The self-assignment was to work images I would normally trash, provided they had something I liked going for them. This shot is way too blurred for my normal tastes (two-year-olds don't hold still, unless they're asleep) , but I liked my daughter's expression. Also, it didn't have a background that fit the shot well. By working with textures, sharpening, midrange contrast, visual noise and complementary colors (introduced into the low and mid, and mid and high tones, respectively), I think I overcame this, but in any case, I came up with something that for me, is new and different.
In a few weeks, I'll look back with fresh eyes and decide whether I created something worthwhile. If so, I'll probably continue to see what I can learn by working in this direction. If not, it was still worthwhile, because now I know.
Some of the best advice I ever heard applies to many things, but especially to being creative: "Think left and think right and think low and think high. Oh, the thinks you can think up if only you try!"
That's Dr. Seuss. Maybe we should hang out with two-year-olds more often.